This post was flagged by the community and is temporarily hidden.
Congratulations to all members who dosent have a life and would argue over a dlc which is not even out yet.
LMAO



Thank you

I love these weird historical discussion. Are the Scythians Indo-european, what campaign to add for Polynesian civ and so forth, just wonderful stuff
We did it!
WE DID IT!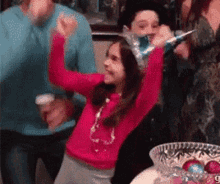 EDIT: By the way, I hope your time at the hospital wasn't too bad and you're now in a good shape.
Did you notice how many "Doctors in History" we have in this lobby? I am so glad to share the same lobby with so many experts and historians…
(Sarcasm)
However, I am even more glad for the regular people that are doing the research and bringing some new perspectives to the discussions.
Round still a shape? Doesn't it???

Thank you, I am
Congratz for counting all the threads! You succesfully have counted to 100! Be proud of yourself! You did an excelent job!
I have never been so angry at a comment that represents me 100%
That stinks that certain people are commenting under different names. I suppose I should not be surprised, but I expected more from the members.
Thank you, I had to use all my fingers and toes to do so it took me 5 times but I finally was able to get to 100…it is a good thing I didn't have to count by inches, that would have take 40 to 60 times longer depending on how cold the day was…