Here are some Quality of Life features that can be added by the devs in-game pertaining to User Interface.
1. May the AoE 2 DE devs @GMEvangelos can gives us the option to view Real Time Clock maybe on top center alongside the game time and game difficulty to monitor our gameplay instead of alt-tab to desktop mode or viewing our phones.
The image below shows real life clock (indicated with red box) in SC2
My suggestion is to have something similar to above picture for AoE 2 DE. Here's how it should look like, kindly see the red box (prototype/position can be adjusted) in the image below.
Perhaps even partner the clock with a notification to warn us that we have been playing for long hours. There'll be an ! mark if you are playing for more than an hour. (! mark to indicate the player take a 15 min break notification for each hour game time spent, when the player hovers over the exclamation mark).
2. This one might be more gimmicky but an APM (Action per Minute) or EPM (Effective actions per Minute) counter would be great to have in the UI as well.
More info about EPM: https://www.icy-veins.com/forums/topic/36825-what-are-apm-and-epm-in-starcraft-2/
TL:DR: EPM doesn't count "redundant actions" like how fast you drag click. Might be useful for more advance statistics.
3. Hotkey Visuals for newer players so they can master their hotkeys. Yes there are mods for them but they usually don't work and wouldn't it better if we get an official one.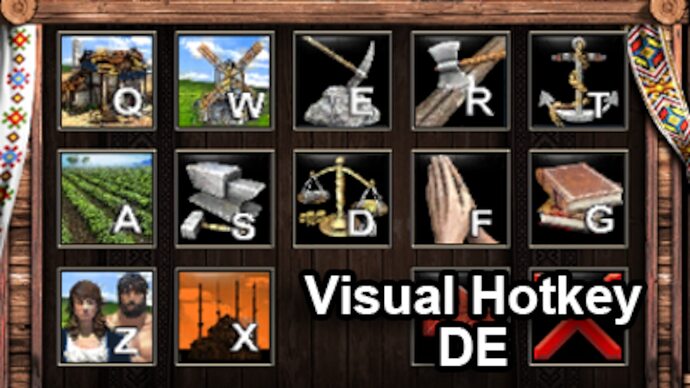 I look forward to all your suggestions or recommendations to improve the User Interface of AOE 2 DE. Thanks all!