Nomad, Megarandom and Hideout are all maps that go in and out of rotation even though data suggests they are more popular then Black Forest in teamgames.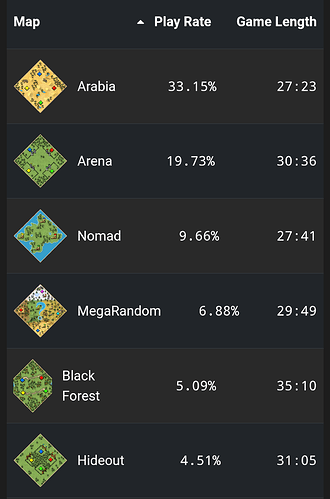 Now this data is from the patch before the new expansion and shows Hideout to have a slightly lower playrate then Black Forest. However, Hideout was only sometimes in the mappool. If it could have been voted in more it would certainly be higher.
Btw. this data is across all Elo ranges but the positioning is similar in all ELO ranges…
To me this does not make sense.
Why are the more popular maps on rotation while Black Forest is permanent?
This is proving statistically that the current map voting system does not deliver the most wanted results!