Introduction
Welcome to the topic presenting the proposal for a new DLC for Age of Empires II: Definitive Edition focused on Central Europe.
I invite everyone to read and discuss
Info
The DLC I propose would add the four Germanic civilizations currently unrepresented in the game. The release of such an add-on could eventually complete the further addition of civs from this region. This expansion would add 4 Germanic civs from Holy Roman Empire. Additionally, this DLC add many new campaigns and 2 brand new architecture sets.
This DLC would include 5 brand-new campaigns!!! - 3 for new civs (Bavarians, Franconians and Saxons) + 1 for Teutons and + 1 for Magyars
Teutons civ would remain the same (apart from changing the civ description and icon of civ - the current Teutons civ icon would be included in the coat of arms of the Teutonic Order).
Barbarossa Campaign would become the Allemanians civ campaign, like Prithviraj campaign after Dynasties of India DLC release. Mission 5 ("Barbarossa's March") and 6 ("The Emperor Sleeping") of this campaign would still allow the use of Teutonic Knights.
New civs
Allemanians
Unique Unit
Swiss Pikeman - heavy infantry with pike.
Unique Technologies:
Cantons - all trade units and Market's have +75% HP

Land of Hohenstaufen - all military units have +25% speed and + 1 attack
Team bonus
First Technology researched in Market is free.
Wonder:
Unique Castle:
Hohenzollern Castle or Chillon Castle
Bavarians
Unique Unit:
Landsknecht - Melee heavy infantry. Like Condottiero of the Italians civ, Landsknecht would be a common unique unit, available to all players allied with the Bavarian player.
Unique Building
Tavern - This building would heal nearby units and increase their efficiency. It would consume the Food resource.
Unique Technologies:
Oktoberfest - Taverns regenerate unit health faster. Additionally, Taverns start generating Gold. Idle Villagers have a fun beer drinking animation.

Alpine Fortifications - +25% HP for all defensive structures, +5% HP for Castles.
Team bonus
Landsknecht are available at the Barracks in the Imperial Age.
Wonder:
Unique Castle:
Franconians
Unique Unit
Dutch Musketeer - Heavy hand cannoner with attack bonus aganist cavalry.

Fluyt - replacing the standard Galleon, it has less hit points and more attack.
Regional Unit
Flemish Militia (shared with Burgundians civ)
Unique Technologies:
University of Cologne - Universities research Technologies faster (+15%). First technology after research of this UT is free.

Golden Bull of 1356 - heavy cavalry line cost less and have + 25% HP and +2 Armor.
Team bonus
Monasteries have +15 HP and cost -10% less.
Wonder:
Unique Castle:
Saxonians
Unique Unit
Ritterschaft - A very fast heavily armed knight on horseback, armed with lances. He has the Charge ability by which he tramples his enemies.
Regional Unit
Huskarl (shared with Norwegians (curently Vikings civ), Goths and potential Swedes, Danes and English civs)
Unique Technologies:
Hanseatic League - upgrade Trade Cog to Hanseatic Cog - a powerful Merchant Ship, armed with cannons; effective against other Ships; faster but more expensive than the standard Trade Cog.

Magdeburg Law - All Town Centers automatically generate 2 Villagers. All Buildings are 10% cheaper and 25% faster to build.
Team bonus
Town Centers being built 15% faster.
Wonder:
Unique Castle:
New campaigns
Charles V von Habsburg - Bavarians campaign

William the Silent - Franconians campaign

Widukind - Saxons campaign

History of Teutonic Order - Teutons campaign

Matthias Corvinus - Magyars campaign
Brand new Architecture Sets
New architecture sets:
Alpine - Allemanians and Bavarians
Nomadic - Huns and Mongols
Architectural reorganization for Architecture Sets:
Alpine - add Allemanians and Bavarians
Central European - add Bohemians, Franconians and Saxons * remove Huns
Eastern European - remove Bohemians
East Asian - remove Mongols
Nomadic - add Huns and Mongols
Extra content
A unique regional skin for the Monk for the following architecture sets:
Central European + Alpine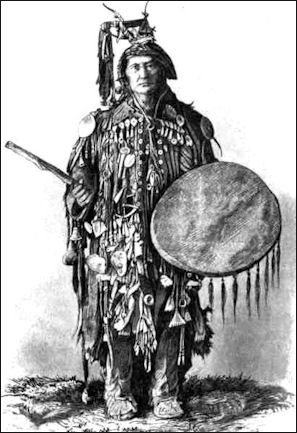 Nomadic
Thank you for reading