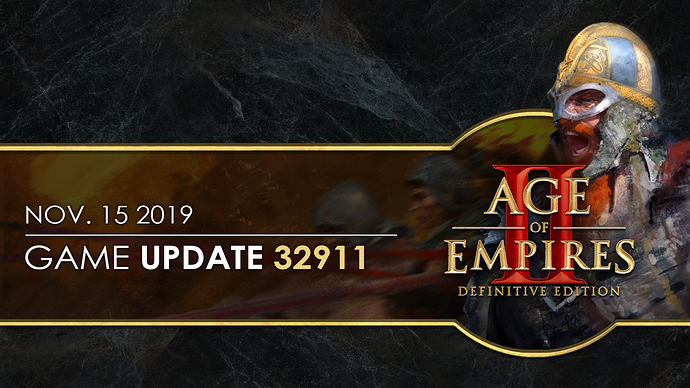 Age of Empires II: Definitive Edition - Update 32911
Thank you all for being here for the first days of Age of Empires II: Definitive Edition ! As is the case with any game release, issues will inevitably arise as the live community begins running through the campaign or flocking to the multiplayer servers at the same time. We are working hard to track, investigate, implement, and report solutions as they arise, and we very much appreciate your patience as we work to ensure that everyone can enjoy the game!
Today's build includes fixes to some of the most prevalent multiplayer issues, crashes, and other problems preventing players from landing in the game. We don't expect these to solve every problem for every user, but hope that they serve as steps towards a more stable game.
Read More…