When you have such basic (but beautiful) graphics, you expect a lot of ´´extra´´ things that can help the game look much better and more inmersive. I am in the ´´ultra detailed units are not needed´´ team, as long as we get soul made animations and features that adds inmersion and more fun to the game. (come to my mind COH, it still looks great and pleasent to see with those 2006 graphics, due to the physics, animations and inmersion)
Yeah we already mentioned the horrible poof effect or unmanned siege.
But what about this?
Do you imagine having fishing boats with actual people on them? even AoE 3 did that, why dont we deserve it anymore?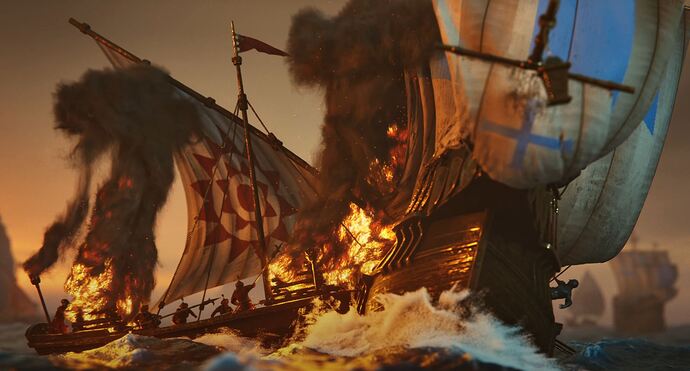 I would love to see crew on ships firing the actual magic arrows instead.
And why did they add those features in the trailer if they know the ships are man less? I am really confused.
It is like they knew it would be a great idea but just decided to dont implement it because…they dont care? or not in the budget?
Again, I love the graphics but they could add a lot of other things to enhance the game visuals…