GAME INFORMATION

These details are CRITICAL; DO NOT skip them or your issue may not be reviewed.
GAME BUILD

#:

13.10442
GAME PLATFORM: Steam
OPERATING SYSTEM: Windows 11
ISSUE EXPERIENCED

DESCRIBE THE ISSUE IN DETAIL (below). LIMIT TO ONE BUG PER THREAD.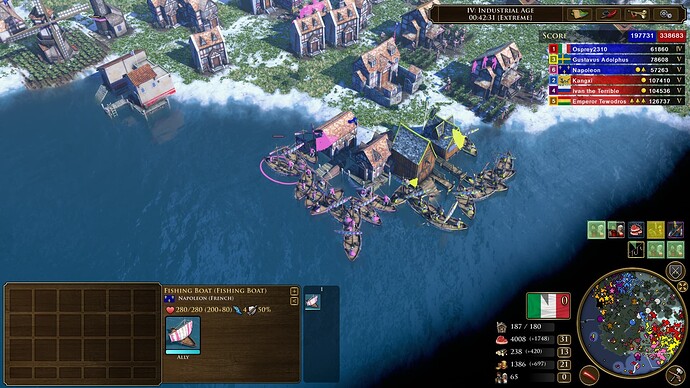 Two things:
Fishing boat should not be produced once fish are gone.
AI should delete boats not needed since they take up population space.
Here's a recording:
Record Game 2022-06-09 17-02-40.age3Yrec (29.8 MB)
FREQUENCY OF ISSUE

How often does the issue occur? CHOSE ONE; DELETE THE REST!
Happens often in matches with water.