GAME INFORMATION
GAME BUILD

#:

71094
GAME PLATFORM: Steam
OPERATING SYSTEM: Windows 10
ISSUE EXPERIENCED
In infinite resource skirmishes, the AI may send resources to an AI ally even though the ally doesn't need it and won't stop; causing their score to increase dramatically.
Setting the starting and ending age to Feudal Age may have also been a factor.
FREQUENCY OF ISSUE
Less than 25% of the time / matches I play (RARELY)
REPRODUCTION STEPS
Watch the replay. Around the 8:30 time mark, Red will begin slinging stone to Yellow and won't ever stop, causing their Economy score to skyrocket.
EXPECTED RESULT
The AI won't send resources to an ally in an infinite resources game.
IMAGE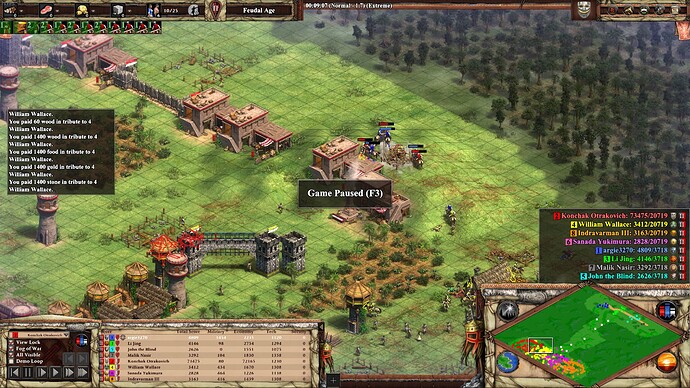 GAME FILES (SAVE / RECORDING)
SP Replay v101.102.5558.0 #(71094) @2022.10.25 180049.aoe2record (9.8 MB)