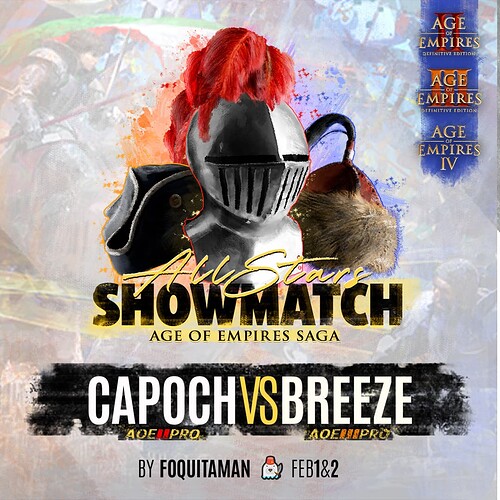 Today we are pleased to present the following showmatch "AllStars - First Edition"
Players Capoch , one of the best AoE2 players in the world, and Breeze , one of the best AoE3 players, will play a series of games "at their own house", "at an opponent's house" and finally at a "neutral place".
What does this mean? Well, let them play a BO3 in AoE2, a BO3 in AoE3 and finally a BO7 in AoE4 to define the winner!
On February 1 and 2 will be the day that will be played, who will be the most suitable for Age of Empires 4?
More information like streamers, channels and prizes later.
Casting will be free, you just have to talk to the event organizers!
Organize: Comunidadaoe