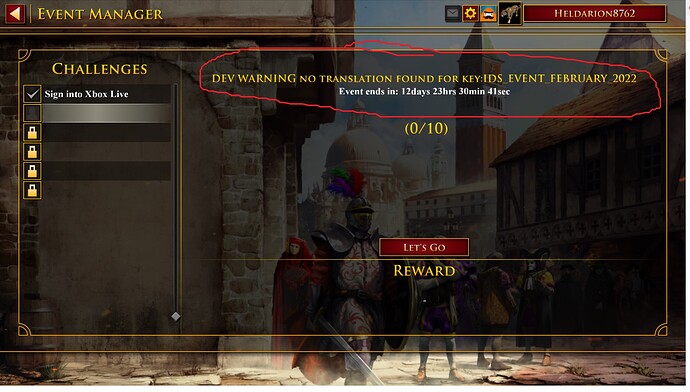 I can look up the challenges via browser, obviously, but it's obviously annoying that I can't see it in game
Maybe reboot? That obviously isn't meant to happen.
It's been the same yesterday, rebooting anything didn't help
Hey, there! It looks like you might be missing an update to the game. Could you please check the version number on the main menu for us?
Didn't know updates are not automatic <.<
Anyway, clicked a million times to update the game from Xbox app, didn't seem to do anything, but I can see the event normally now. Thanks!