My Elo Spike. That spike in elo is me just playing as Armenians in 4v4 team ranked games. I'm on a winning streak. The Armenians are overpowered, and need to be nerfed. Once they mass Composite Bowman they can't really be stopped.
In both of these records I am the the frontline player. If I was in the back in the pocket, it would be even more easy for me.
Here's a record. Where I beat fast Turks IMP with ease. MP Replay v101.102.30274.0 @2023.11.05 205650 (6).aoe2record (3.5 MB)
And another record where I would have lost if I was some other civ. I am being rushed in this one. I would basically lost my lumber camp, but I can simply flee in this game with my mule cart.
MP Replay v101.102.30274.0 @2023.11.05 171928 (8).aoe2record (3.5 MB)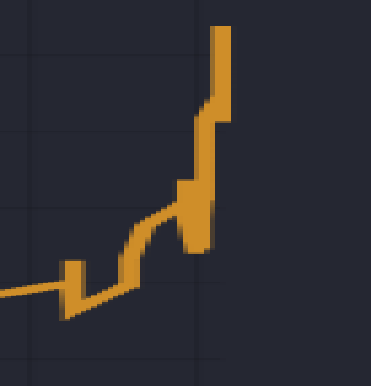 I am a low elo player but from my personal experience Composite Bowman is a murder machine. Many civs simply do not have an answer with mass Composite Bowman with other units to cover their weaknesses.
I've seen me slaughter many enemies on the receiving end of my armor piercing arrows, I beaten higher elo players with this unit. My team elo jumped to 800 to nearly 1000 just by massing these units. I think when I have time, my elo will get even higher. Plus the insane Armenian economy just makes things so much more easy, instead of making a new lumber camp, I can just move my mule cart. I'm a bad player, normally I am simply dead from a rush like a scout rush. But when I see a rush coming I can simply flee (and even garrison it) with my mule card and gather woods somewhere else and make some counter units with ease. Before that, I would lose my lumber camp. I would not be able to come back from that and then I would simply quit. It's so much more easy to hunt deer with a mule cart, than to lure them to my TC.
Composite Bowman are borderline unkillable with allied unit support. Their only counter is siege units. Archers and skirmishers struggle to fight them head-to-head. And when you have like 30 to 40 trade carts you can just spam Composite Bowman and kill nearly everything. They are both cost effective, and do insane damage.
Mule Cart technologies are 25% more effective. Remove it. Their economy is insane enough already. Replace it with something else. With this removed it would at least slow them down a bit. It's that or simply make skirmishers immune to ignore armor, only from the Composite Bowman. Gives them some sort of cost effective counter. Cause otherwise they will just slaughter nearly everything.
Only siege units like Organ Guns, Ballista Elephants, Onagers and Scorpions can kill these units, since they receive little damage. Most other units just die. Even longbowmen will die if they get in close.