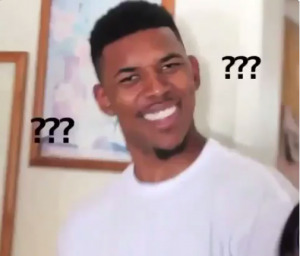 I'm unsubbing from Lethal. This is getting to be ridiculous.
@LeThaLeks, tone it down or you're going to lose every single subscriber who reads this thread, and you just can't afford that.

He's advertising his YouTube channel far too much here.
I'm confused… 4 posts in the last month is far too much?
4 topics and yes, it's a bit much, people have stated explicitly they are unsubscribing in your topics.
Clearly It's an issue to me of haters… not the consistency of my posts. If I was posting every minute or every day I would understand. But on the contrary I post every several days to every week.
You posted a picture of your new profile pic here, that's annoying.
bro what even is this post lol
Tag him, it looks like you're replying to me.
I posted a fan art. An art work done by a friend for Age of empires 2 specifically! I don't see the harm in sharing it with the Aoe2 Community, especially because it's dedicated to this game and my love for the best game of all time imo. So therefore like I said, you literally just proved my point. You are entitled to your opinion. Some people may find that piece of work super sweet. Others like you may not like it all… Needless to say all I see is a bunch of haters posting random comments which is not wise for me to associate with.
That makes sense but seriously instead of making us watch your videos give a brief explanation of it before you post so we can discuss stuff better.
If that's something you want you should have just requested it. As for me posting videos, It's simply, just a way for me, to connect and share with the community. Nothing more nothing less…
4 topics isn't a bit much but this one is very cringe
This thread's OP looks like old people discovering the internet for the first time.