GAME INFORMATION

These details are CRITICAL; DO NOT skip them or your issue may not be reviewed.
GAME BUILD

#:

The latest PUP
GAME PLATFORM: Steam / Microsoft Store
OPERATING SYSTEM: Windows 10 / Windows 8 / Windows 7 / Mac / Linux
ISSUE EXPERIENCED
Malta variation got two "OUTLAW COMBAT" cards… it should be given to other variations too. Especially for the ottomans.
FREQUENCY OF ISSUE
Always. If you revolt for Barbary States with Malta, it got it right, but wrong with the other 3.
REPRODUCTION STEPS
Revolt for Barbary States with Malta, than compare revolting with the others (Portugal, Italy, Ottomans)
EXPECTED RESULT
Every variant should have those two outlaw combat cards.
IMAGE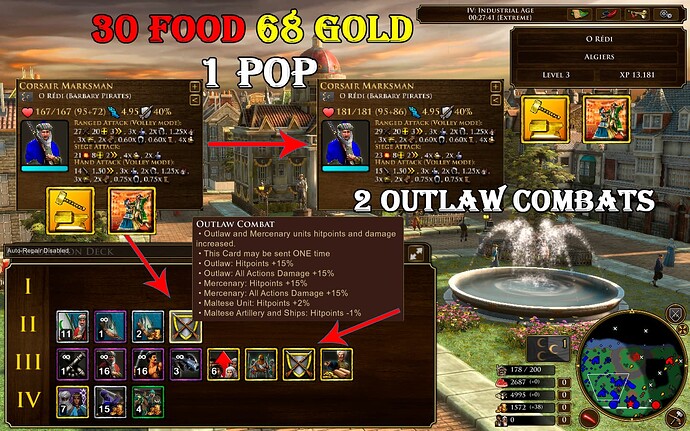 Upgraded with all techs possible for Malta.
Beautifull unit isn't it??
By the way… could Theaters be given to them by default too? TY
GAME FILES (SAVE / RECORDING)

Attach a SAVE GAME (.aoe3Ysav) or GAME RECORDING (.aoe3Yrec) of the match where you encountered the issue. Link it below if using an external file service.