Hi - I've noticed this minor graphical bug a few times, and was able to replicate it on my own coat of arms. On some (or potentially all) of the 3-sigil layouts, such as below, the bottom one isn't filled in on the match load screen. See below of an example: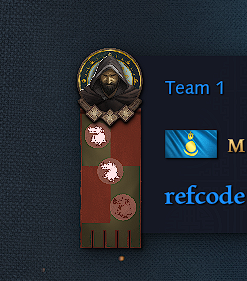 Compared to on my player card: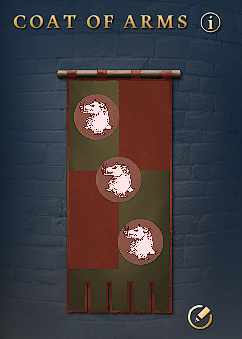 I experienced this previously in 7274, and it seems to still be happening in 7989 (above screenshot is from the latest version).
Steps to reproduce:
Set sigil position on Coat of Arms to Triple Stacked, Triple Diagonal Right Ascending, or Triple Diagonal Right Descending (may not be an exhaustive list - testing them all is time-consuming, these are the ones I've seen)
Start a game and the issue will be visible on the match load screen
Thanks!