Hello, I presume this is a bug. If not, then it is a QoL request.
In the game, anytime resources are generated a animation pop-up of those resources is generated above the building and usually a sound effect accompanies it.
The cabins never show their gold. You can hear it, but not see it.
I have a screenshot of one I photo-shopped to show what I would expect (and want) to see.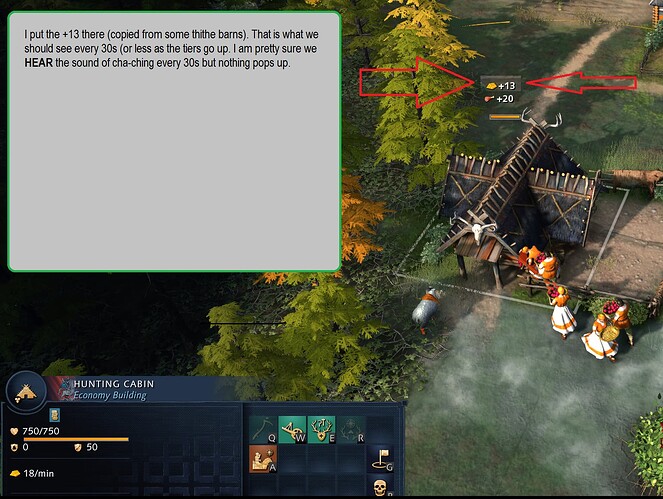 If you wait 30s you will hear the cabins but never see the gold. I tested this in the PUP if that is relevant.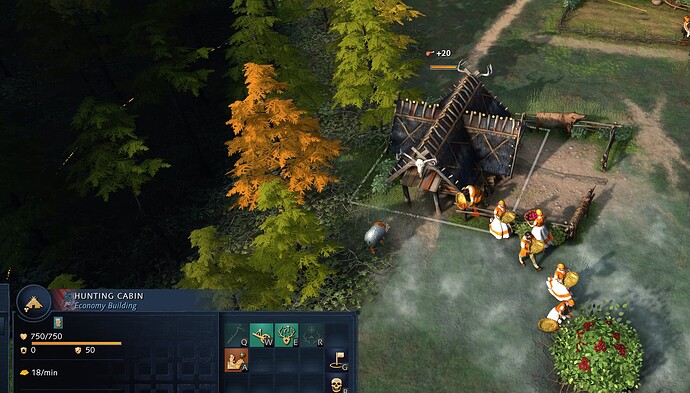 Please add it in. I know it is not super important. But it would be helpful. If the duration of resource pop-ups is universal, fine. But if there is an option for the pop-up to linger longer, it would be good for these since it is every 30s, and not as frequent as enclosures. But even tithes barns is noticeable and I think that is every minute.

Thanks for reading.