GAME INFORMATION
GAME BUILD

#:

50830
GAME PLATFORM: Steam
OPERATING SYSTEM: Windows 10
ISSUE EXPERIENCED
When capturing a TP from Gaia on Saharan Routes, the TP icon does not display next to the player's name in the UI. Normally built TPs have an icon displayed as expected.
FREQUENCY OF ISSUE
100% of the time / matches I play (ALWAYS)
REPRODUCTION STEPS
Here's the steps to reproduce the issue:
Play a game on Saharan Routes
Capture a TP from Gaia
Observe no icon next to your name
EXPECTED RESULT
The icon for possessing a TP should show.
IMAGE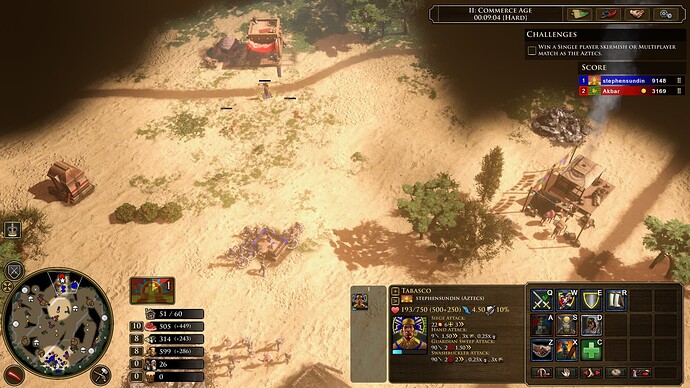 GAME FILES (SAVE / RECORDING)
no tp icon 2.age3Ysav (2.8 MB)