Problems do exist, if you do not see many people complaining here (There are pretty high number of them), maybe it is because they already give up on game after almost 10 days of no fix. It happens to everyone, random people with random PC-s, from High End to Low End. If you want to see more moaning, more people complaining about crashes, out of sync games, high CPU/GPU usage in game and in Menu, just visit an AOE group on Reddit and picture will be much clearer :).
As for Coustillier not being OP, just check this part of the game from Viper vs Hera and things will be much clearer :):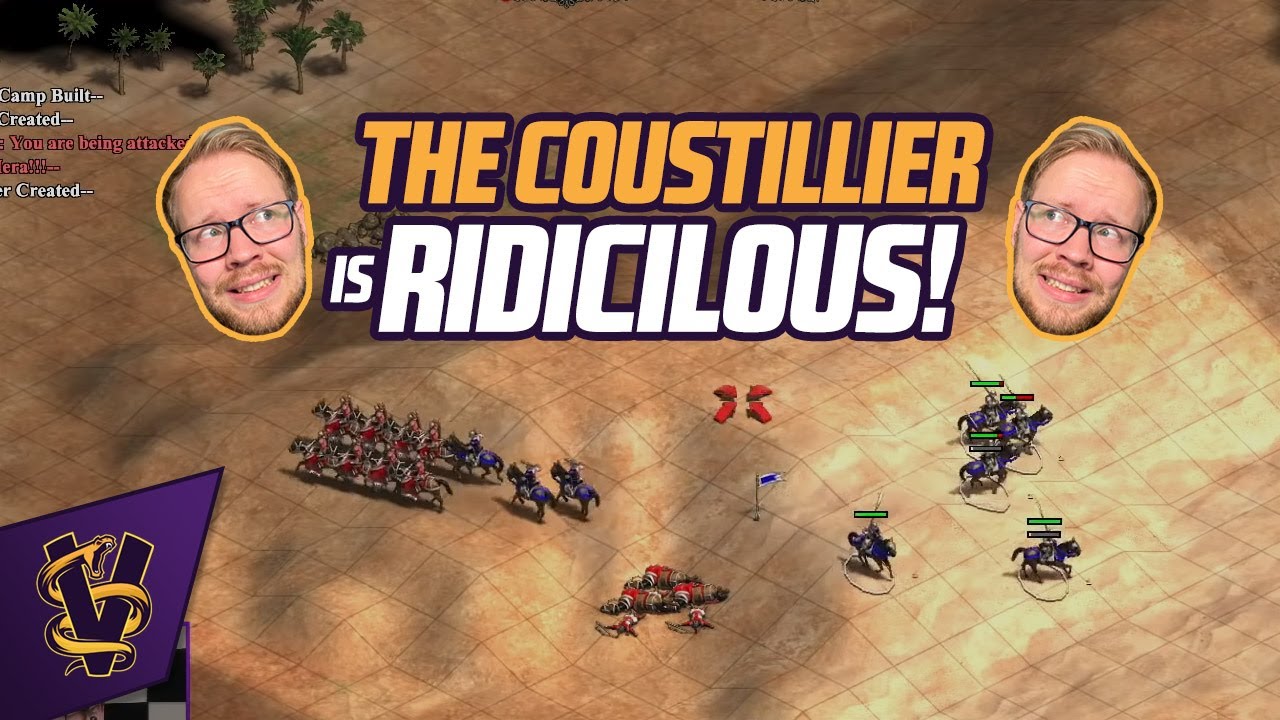 Check the score, and Hera decided to delete all of his units, because he knew what is happening and how the fight will finish, and how Coustillier can one hit, yes one hit CA and all Archery Range units. Check Hera clips about Coustillier, he made a few of them. Maybe it is not broken on 500-1000 ELO, but it is certainly broken, especially because of "Double damage" on all archer units.
So, game has issues for many people. Others can play it and enjoy it, especially if they don't play it that often. Still, those that are having issues have right to be mad, especially when they paid for the game, and it turns out, that after last DLC and Patch, they can't play it on High End PC-s.
As for you, you can try it yourself, maybe it will work, maybe not, it depends on your PC, but judging by other people comments here, as well as on other forums, sometimes PC has nothing to do with it, and errors/crashes happen because of other issues that are not connected to user, and are connected to the game and coding/bugs/errors.