Platform: Steam
Game Version: 5.0.20249.0
Hey. Before the Event number 2 challenges of season 2 (By Stars & Sea) were extended till 30th of August, I did 3 of them and got their rewards but after their times were extended, they are now stuck in 00s and it shows that I didn't get any of them (the "tick light" is off) and when I did the 2 remaining challenges that I hadn't done before, it does not give me their rewards. My friend that is now testing the game for free (because of the free weekend) did them and got his rewards from them (and his event timer is working properly). I would like you guys fix this sooner than August 30th so that I can get the rewards.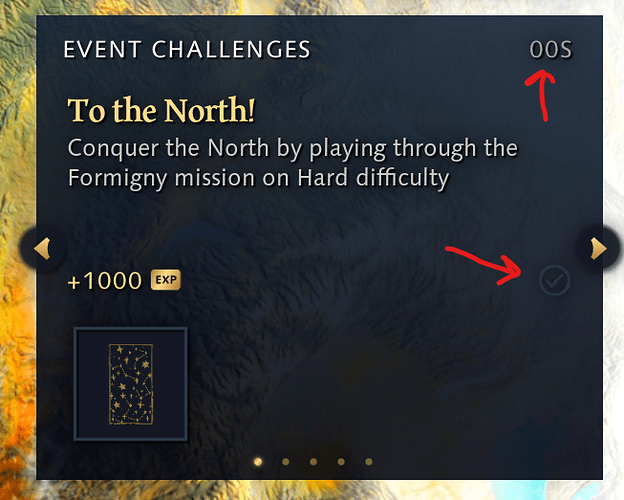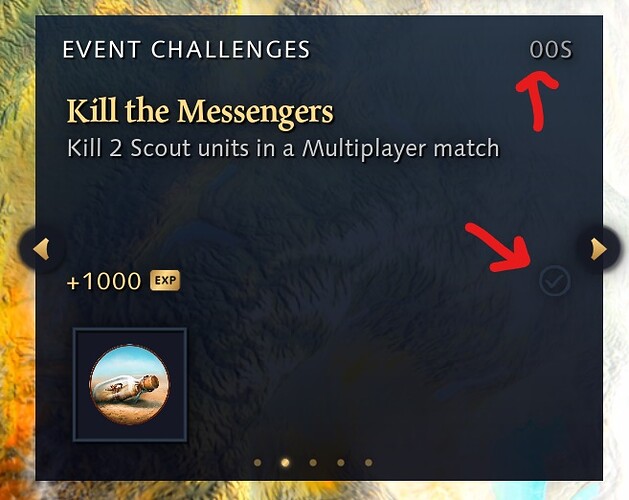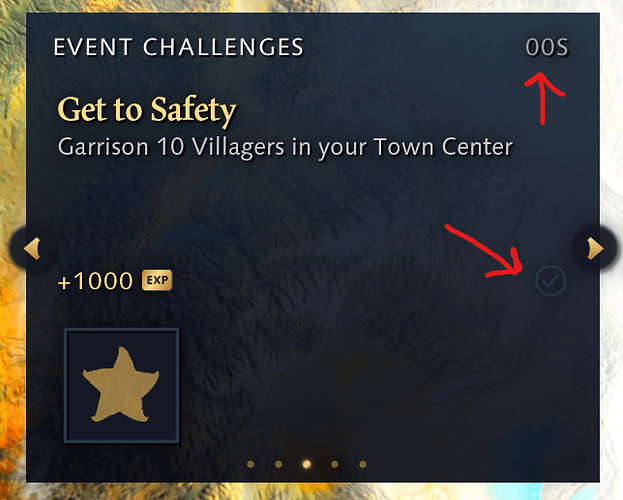 the remaining 2 challenges are like the above ones.
The 3 challenges that I did before the time extention are the first (To The North!), third (Get To Safety) and the fifth one (All by Myself). The 2 that I did after the extention is the second (Kill the Messengers) and the forth one (Making It Big).