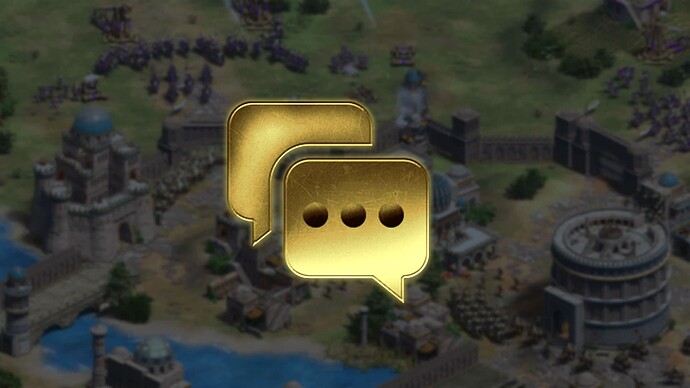 We want to take a moment to address the growing frustration about cheating and exploits in the Age of Empires II: Definitive Edition community. Our teams have been monitoring the situation closely while addressing the issues behind the scenes, and that work is still ongoing.
Fair play is important in Age of Empires, and cheating and exploits ruin the player experience. We are aware of the issues you are facing, how it affects your ability to enjoy the game, and we appreciate hearing your voices. Your help, support, and love for Age is what has kept our community thriving for all these years.
While teams continue to work on solutions, we ask that you continue to proactively report any behavior that violates the Code of Conduct, both in game and with a support ticket. The Support team reviews every report and takes appropriate enforcement actions as quickly as possible.
Reports can be made in-game or by contacting our Support team with a ticket on support.ageofempires.com. Instructions on how to make a report are located here.
If you contact the Support team, then the following information will help get your reports actioned on as quickly as possible:
The steam ID or player ID of the account you are reporting. You can pull those from your preferred tools, or ageofempires.com leaderboards.

Date and time of the match.

A recorded game (if you have one) as well as any other supporting evidence you have, screenshots, Twitch links, etc.
We understand that the lack of immediate resolution or updates on your reports can leave you feeling uncertain, frustrated, and that your voices go unheard. Rest assured our teams will continue working to provide an infrastructure to improve fair play and act on accounts who violate the Code of Conduct.