GAME INFORMATION
GAME BUILD

#:

44834
GAME PLATFORM: Steam
OPERATING SYSTEM: Windows 10
ISSUE EXPERIENCED
When I attempt to upload a mod (campaign file), I receive the following message consistently:
Failed Publishing Mod
Error: Failed to Create Zip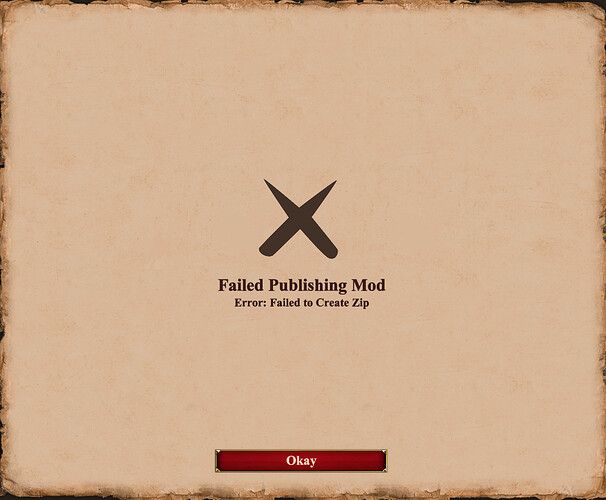 FREQUENCY OF ISSUE
100% of the time / matches I play (ALWAYS)
REPRODUCTION STEPS
Here's the steps to reproduce the issue:
Attempt to publish a mod via the in-game mod manager.
Notice message.
EXPECTED RESULT
Mods should upload to the website without error.
FIX / WORKAROUND
Manual upload via zip file to ageofempires.com works.