GAME INFORMATION

These details are CRITICAL; DO NOT skip them or your issue may not be reviewed.
GAME BUILD

#:

101.101.61591.0 8647032 (Update 61321)
GAME PLATFORM: Steam
OPERATING SYSTEM: Windows 11
ISSUE EXPERIENCED
When in the lobby setting up a co-op game of Suryavarman I #4 (Challenging a Thalassocracy), if you don't have the Dynasties of India DLC and you try to switch from player 1 to your ally (the Dravidians), the game crashes.
FREQUENCY OF ISSUE
100% of the time / matches I play (ALWAYS)
REPRODUCTION STEPS
Here's the steps to reproduce the issue:
Load AOE II DE without the Rise of India DLC loaded
On the main menu, click "Cooperative Campaigns"
Choose Suryavarman I and then "Challenging a Thalassocracy"
Wait for the lobby to open
Click on the player number to switch it from Player 1 to your ally's player number
The game will immediately crash.
EXPECTED RESULT
Either
The player switches to the player controlling the Dravidians and can continue the scenario as usual
An error message appears saying that the player can't be chosen unless you install the Rise of India DLC
IMAGE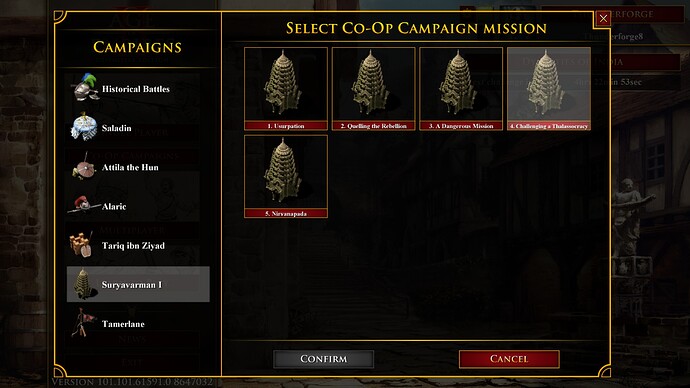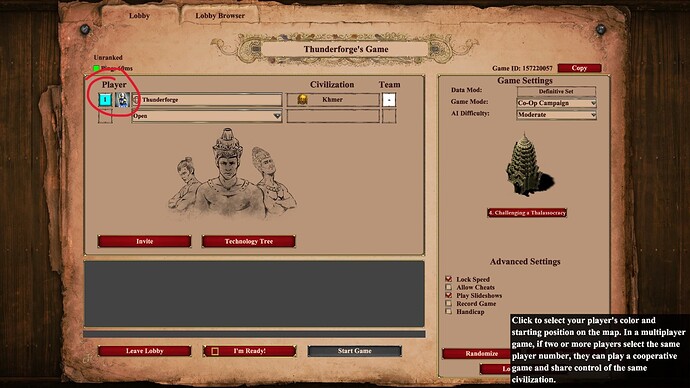 GAME FILES (SAVE / RECORDING)