Is there a possibility to change/switch the UI Interface for Towers/Castles etc. after units are sent in?
In picture 1 everything is fine. You can read the stats, how much damage, hitpoints, armor etc.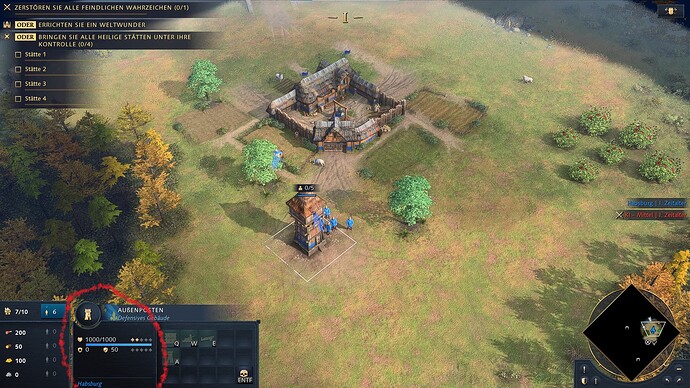 In picture 2 is the status screen gone through the garrisoned people, but i would like to see the stats.

Solution: maybe a double click on the small building icon could bring me to the buildings stats overview?
That´s it.
Thank you very much!