GAME INFORMATION
GAME BUILD

#:

13.690
GAME PLATFORM: Steam
OPERATING SYSTEM: Windows 10
ISSUE EXPERIENCED
After Incendiary Grenadiers technology is researched in Arsenal Area of Effect for Grenadier unit should change from 3 to 4. It works fine. Then if Grenade Launchers card is sent from Home City Area of Effect drops from 4 to 3.5. This card should not effect AoE in any way (previous value should remain).
FREQUENCY OF ISSUE
100% of the time / matches I play (ALWAYS)
REPRODUCTION STEPS
Here's the steps to reproduce the issue:
Play skirmish game as Ottomans (I didn't test multiplayer and other civs - bug probably will be visible there too)
Research "Incendiary Grenadiers" technology in Arsenal (it will increase Area of Effect from 3 to 4)
Send Grenade Launchers card (it will decrease AoE from 4 to 3.5)
EXPECTED RESULT
Area of Effect should remain unchanged after Grenade Lauchers card is shipped (in this case it should be 4).
IMAGE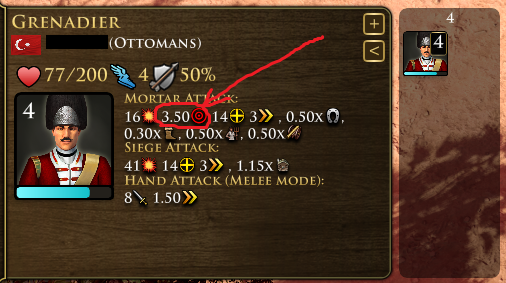 GAME FILES (SAVE / RECORDING)
N/A (but I can provide it if needed)