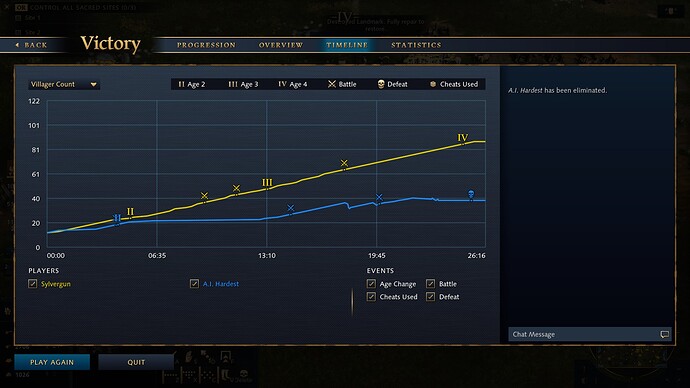 Hi team. After the issues with the AI earlier in the year, my wife and I were really looking forward to improvements with the recent update. Looks like it hasn't quite happened though.
Please see attachment. This is the Hardest AI difficulty. It was a stomp, of course. What is going on?
We miss the difficult AI of earlier in the release cycle. Please fix and improve it. We'll have to play something else in the meantime.