My impression is that it would be easier to comprehed fpr the community if it's just one infantry unit.
Don't say it needs to be given to all Civs. It's thinkable that only part of them (like only the european civs) get access to it.
But why shouldn't there be inspirations from regional units/weaponry to make it?
---
Here's my own impression, what it could look like:
The main thing for me is, that I currently struggle with finding a "good weaponry" for this unit. As imo to make it work in the midgame it must be stronger against both x-bows and knights. Mre pierce armor is usually signalised with a shield, but if you wear a shield you can't use a spear or pole weapon effectively, which is usually the indicator for being good vs cavalry.
Ofc one option could be a heavy-armored foot soldier armed with some kind of pole weapon.
Like in this video: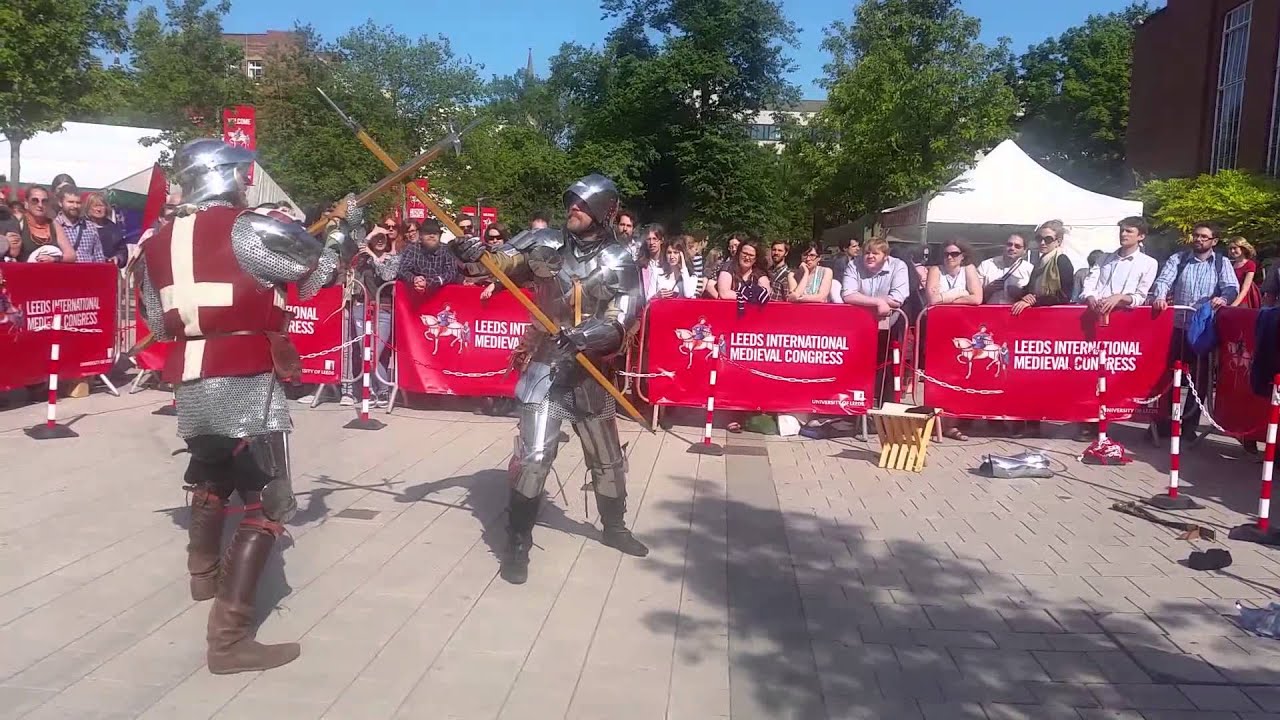 The heavy armor could then justify a very high gold ratio of that unit. Potentially even higher than that of Knights. Meaningthe unit would only have one or two powerspike in the midgame and early lategame where it can be produced sustainably.
The question is then ofc, what are the counters?
And I think it should be mainly the militia line. Especially as most civs have absolutely viable militias in the midgame. Another Option would be to give it the spearman armor class, but with some armor/resistance to it. Then skirmishers could be kind of a soft counter. But it would make archers a counter again (which could be compensated by making it generally a bit stronger).
But with this design of high gold cost, is it really necessary to have a pure trash counter? Or is it probably sufficient to be countered by semi-trash (militia) like the eagles?
The issue with the high gold cost is, that it will fall of very, very hard in the very lategame. Even more than heavy cav does currently. As it even can't run away AND being melee like the heavy cav.
Some ideas:
One Idea is a "disbanding payback loan".
When you disband/delete that unit, it will give you a slow income, a trickle of ressources like the feitoria. But for a limited amount of time. In the aftermath you gain back either what you spent or potentially even more than you spent originally. It just takes time, so it's not really sufficient to empower your eco (in the midgame) with it. It's just when you see a situation where it doesn't gives good value anymore you can delete them and use the income for transition to other units.
This can also be used as "kind of" micro utility of the unit. As when you fight, especially in melee, you could delete the units that are already in the verge of being killed to get that ressource trickle. This would be especially interesting for pro players to use.
The idea comes from the pillaging aspect of the mercenaries at that time. They pillaged the regions they were fighting in and brought the goods home for a better living. This means the pillaged goods added to the economy of their homelands. The time delay is ofc representative for their journey home and then spending it over the course of their afterlife.
And the more soldiers you send home, the more you can benefit your economy.