I recently got a job, plus my studies and my personal life, honestly I hardly have time to play nowadays, although I keep up to date on the forums and servers. The truth is that with the little time I have, I would like to enjoy some good ranked games 1v1 supremacy, oh yes, how I miss those old days, where one won by the Micro and bot by the build order.
Nowadays that doesn't exist anymore, after almost 2 years of DE, I don't have fun anymore, all my opponents play defensive, stay in their base, build up ridiculous defenses and never go out to fight unless they have 99 villagers , be in industrial and at least 10 canons, and we are talking about high levels!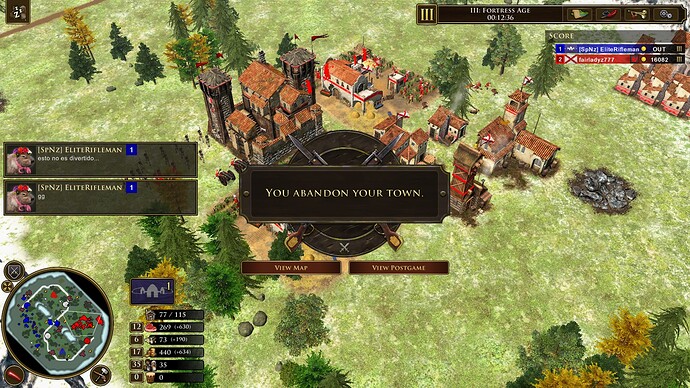 This is no longer fun or entertaining, I really want to go back to the old essence, where we fought multiple skirmishes, we raided like crazy and the most skilled won, now the truth is that that no longer exists, the meta is a disaster and I don't know if can change. Unfortunately, there is no longer a game mode that suits what I had so much fun, so well, I think I better start dedicating my little time of the day to playing something else.
In short, playing Age of Empires III DE is no longer fun, it's boring.
I join the club of "old retirees" despite being still a young man 21
But don't worry, I will continue to be here, always giving my opinion <3