Griots seem to me like they nullify artillery shipments. While they only have 16 range, they can be hidden amongst jav cav and other infantry making it hard to snipe. With 4.72 speed they can easily close the distance (5.43 with the mosque tech). Only 2 need to survive to weaken your 2 falconet shipment that get sniped by ranged units all while you have to deal with tanky melee cav.
I think one issue is with the age 3 shipment of 5 griots and 5 villagers. The resource value on it is 1250 when it should be closer to 1000. In age 2 Hausa has a 4 villager shipment as well as a 4 griot shipment. This shipment is 2 age 2 shipments combined plus 2 extra units (seems too strong to me). With one shipment Hausa boosts their eco while making my army worse. I think it could get nerfed to 4 villagers 3 griots (850 res) or at the very least 4 villagers 4 griots (1000 res).
With Age of Empires III: Definitive Edition - Update 43871 - Age of Empires, Griots were given the ability to stun with an aoe of 1. Was there any reason for that? I think it makes sense that if you want aoe on the griot you have to send the card for it. It makes it very annoying for infantry masses which some civs need to deal with the hand cav. For reference here is a single unupgraded griot slowing down 5 units.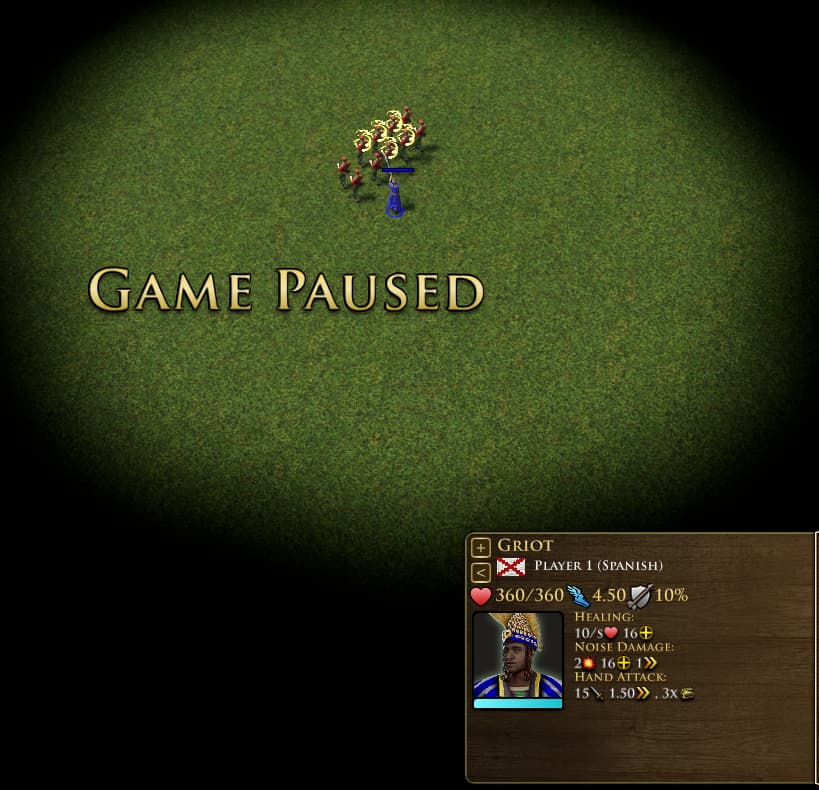 I think they allow Hausa to take fights that they otherwise would not be able to take.
I'm curious what you all think. Is there a problem with the unit itself? Is the age 3 shipment too good? Or am I just bad at the game?
Any tips on how you deal with griots would be appreciated.
At the very least I hope the devs look at the age 3 shipment.