GAME INFORMATION
GAME BUILD

#:

100.12.23511.0/ Update 26865
GAME PLATFORM: Steam
OPERATING SYSTEM: Windows 10
ISSUE EXPERIENCED
When you Age up with to Fortress age with the Inca, the war chief gains only 250hp and 6 of attack, instead of gain 500hp and 9 attack, 1250hp 18 attack total. The issue is not resolved age uping.
FREQUENCY OF ISSUE
ALWAYS
REPRODUCTION STEPS
Age up or satrt in the Fortress age
EXPECTED RESULT
Inca War Chief with 1250hp and 18 of attack as the rest of the War Chiefs.
IMAGE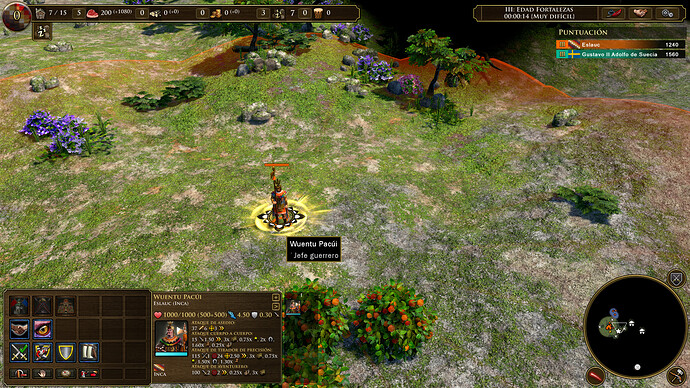 GAME FILES (SAVE / RECORDING)
Inca Chief Bug.age3Ysav (2.3 MB)