I just played a ranked game where the opponent disconnected right after losing a critical battle. I was shown this pop-up: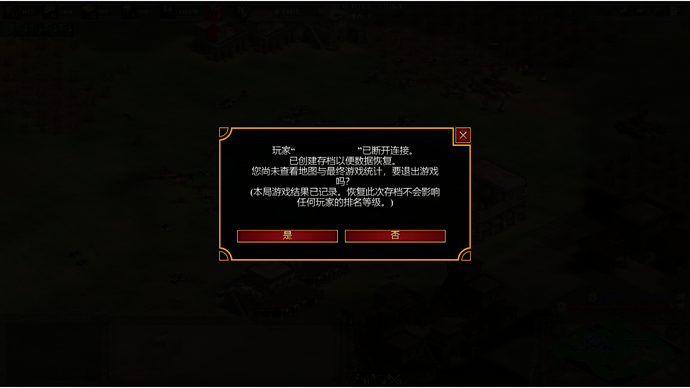 It says, Player "…" has disconnected. A save has been created to be restored. You haven't viewed the map and stats, do you want to quit? (The result has been recorded. Restoring the save won't affect ratings.)
The description here is very confusing to me. The result has been recorded? But I don't have an ELO change. And what's the difference between selecting YES and NO? (My understanding is, by selecting YES, you don't view the map, and do a fair restore. By selecting NO, you should not be able to restore?)
I think the only scenario this feature should be applied is lobby games between friends or tournament games, where we actually want to restore. For example, Dragonstar had a crash in the HC4 qualifier vs Vivi. I saw the same pop-up from Vivi's perspective.
For ranked games, you normally won't invite a stranger you played to restore a game, so why bother? Instead, it leaves room for abuse.