ISSUE EXPERIENCED
DESCRIBE THE ISSUE IN DETAIL (below). LIMIT TO ONE BUG PER THREAD.
i would have lost that match anyway, but come on, its really hard to distinguish cavalry specially if they are mixed
FREQUENCY OF ISSUE
How often does the issue occur? CHOSE ONE; DELETE THE REST!
100% of the time / matches I play (ALWAYS)
REPRODUCTION STEPS
List CLEAR and DETAILED STEPS we can take to reproduce the issue ourselves… Be descriptive!
Here's the steps to reproduce the issue:
play versus a lakota and you will neve rknow how many cav archery or meele cav he has
EXPECTED RESULT
What was SUPPOSED to happen if the bug you encountered were not present?
to VERY EASILY distinguish units, so we dont lose because we dont know what to attack, and all this without zoming.
so i decide if making strelets or muskets
IMAGE
ALWAYS attach a PICTURE (.jpg, .png, .gif) or VIDEO (.mp4, YouTube link) that highlights the problem.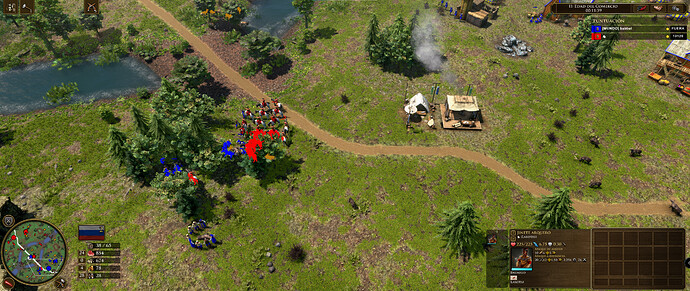 GAME FILES (SAVE / RECORDING)
Attach a SAVE GAME (.aoe3Ysav) or GAME RECORDING (.aoe3Yrec) of the match where you encountered the issue. Link it below if using an external file service.