According to the Update notes, the Khan's Speed Arrow is no longer supposed to affect Siege units. This is not the case.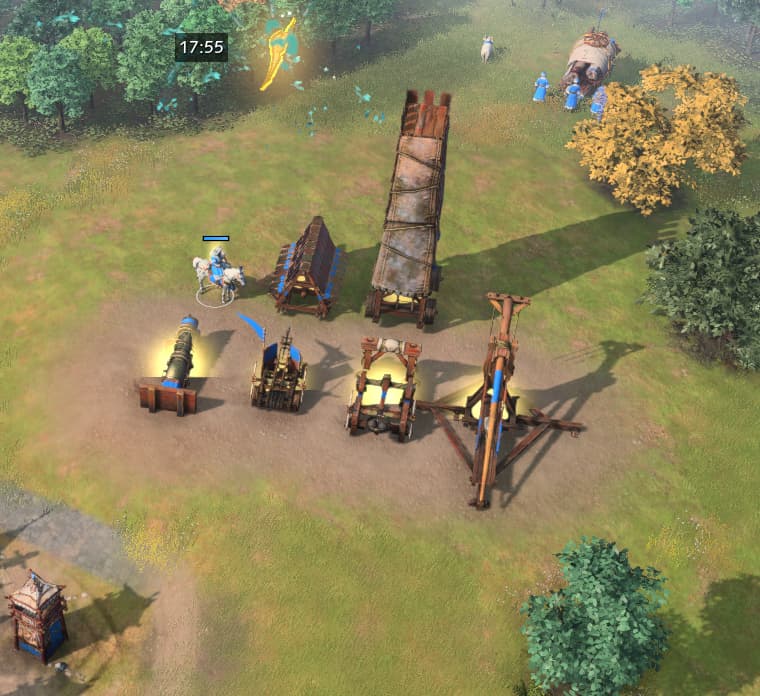 I'm only going to post screens for one unit (Mangonel), but trust that it affects every unit in the above image.
Stats Before:

Stats After: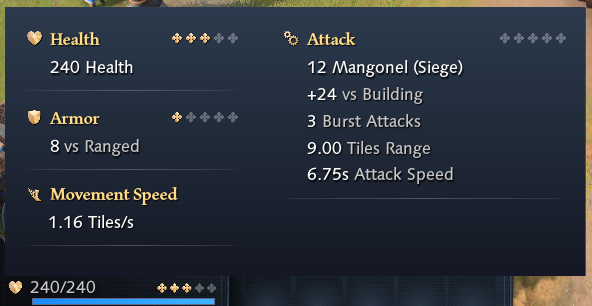 It's worth noting that the Speed Arrow does not give any unit the correct stat increase. The tooltip says that it increases speed by a flat "0.5 tiles/s" but it is universally giving around a 33~% increase.
Mongonel/Trebuchet/Bombard:
0.88 → 1.16 = 31.8%
Battering Ram:
.75 → 1.00 = 33.3%
Springald:
1.00 → 1.33 = 33%
Siege Tower:
0.62 → 0.83 = 33.8%
Man-at-Arms/Handcannoneer/Crossbowman:
1.12 → 1.50 = 33.9%
Spearman/Archer:
1.25 → 1.66 = 32.8%
Mangudai/Lancer/Scout/Khan:
1.62 → 2.16 = 33.3%
Horseman:
1.88 → 2.49 = 32.4%