GAME INFORMATION
GAME BUILD

#:

13.12327
GAME PLATFORM: Steam
OPERATING SYSTEM: Windows 11
ISSUE EXPERIENCED
When playing as Lakota on a map with house of Wettin natives, you can get a city tower through one of the native techs. However, once built, the city tower will not improve if your warcamps are upgraded.
FREQUENCY OF ISSUE
100% of the time / matches I play (ALWAYS)
REPRODUCTION STEPS
Here's the steps to reproduce the issue:
Play on a Euro map with house of Wettin natives as Lakota
Ally with the natives
In Age 3, research the tech to get a city tower
Build the city tower with the wagon
Build a war hut
Upgrade the war hut
Observe that the city tower stats do not change
EXPECTED RESULT
The city tower should improve its stats when the war hut improves, like with outposts for Euro civs.
IMAGE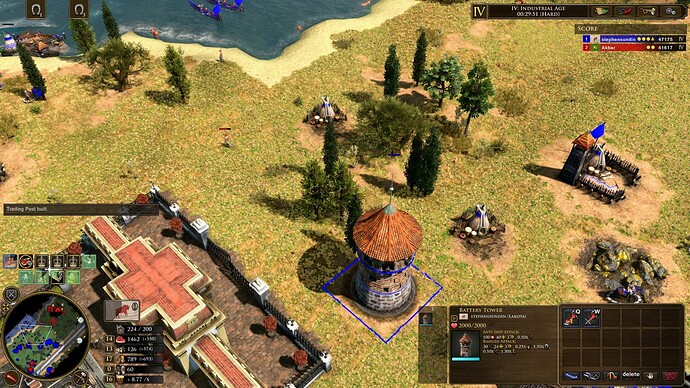 GAME FILES (SAVE / RECORDING)