GAME INFORMATION
**GAME BUILD : 101.101.51737.0 7126076
GAME PLATFORM: Steam
OPERATING SYSTEM: Windows 10
ISSUE EXPERIENCED
Land unit stuck on river, Edward Longshank campaign, 1. Vain Ambition.
FREQUENCY OF ISSUE
Because this is a campaign, I Just play one time.
REPRODUCTION STEPS
Here are the steps to reproduce the issue:
select all longbowmen + siege ram
walking beside the river
one of the longbowmen will be stuck on river
EXPECTED RESULT
The Land unit is not supposed to be able to walk on the river.
IMAGE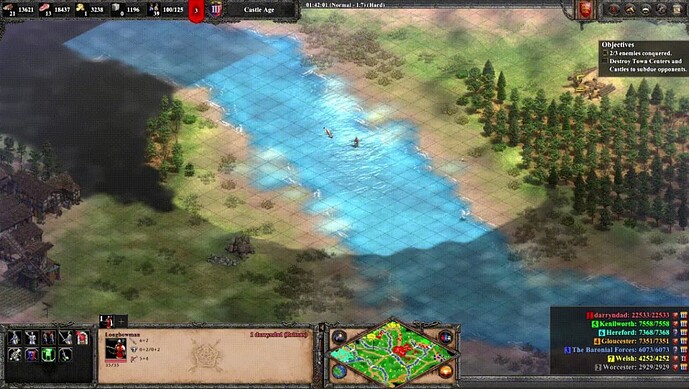 GAME FILES (SAVE / RECORDING)
SP Replay v101.101.51737.0 @2021.08.20 181300.aoe2record (20.1 MB)
you can find the issue around 01:28 minutes in record file.
link to the video : link to the video