GAME INFORMATION
GAME BUILD

#:

47820.0
GAME PLATFORM: Steam
OPERATING SYSTEM: Windows 10
ISSUE EXPERIENCED
I played Megarandom and it generated a map, where there were 2 big islands, 1 player on each island, and the islands were connected in the middle through a short shallows passage. The amounts of stone generated on each island were uneven - one island had 5 stone mines, the other island had 14 stone mines. all other resources were even between the islands.
FREQUENCY OF ISSUE
happened once in the ~5 megarandom games i played.
REPRODUCTION STEPS
Here's the steps to reproduce the issue:
play a 1v1 megarandom.
you might get a map with uneven resources.
EXPECTED RESULT
Every player should get an equal amount of resources available to him. they dont have to be identically safe or close, but if every player spawns in his own island, they all should have the same amount of res on their island.
IMAGE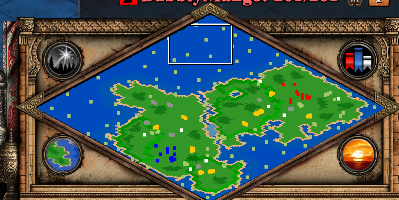 GAME FILES (SAVE / RECORDING)
megarandom_uneven_stone.aoe2record (2.6 MB)