"The tales of the Kalingā are as old as the Vedic Age. Stretching from the Utkala region near Bengal, to the Kalingāndhra region in the South, and into the deep jungles of Kosala in the West, the Odra people groups were a sturdy and culturally important bunch. Maintaining their independence since the age of classical antiquity, this land of Khandayat warriors never gave up. Legend has it that ancient mariners from this region colonized south-east Asia, and even founded the kingdoms of Funan (Khmer) and Shailendra (Malay). Their artforms with unique masks and mudras are observed even as far as Bāli. Multiple empires sprang up from Kalinga that thundered its adjoining neighbors with its martial tradition."
TechTree

Overview
Kalingans are a defensive civilization. They start with a gold and a stone mine near town center meaning so they can save some wood from building mining camp early on. Their farms produce infinite food which further saves some wood but with a catch that there are no mill upgrades thus they will need to build more farms to be efficient. But these little wood savings can help them build ships early on domintating the seas reflecting the ancient maritime traditions of Kalinga. Their trade cogs are able to attack like galleys, so they can defend themselves if the need arises. And they can research all their dock techs free when they reach the imperial age. They and their allies can make transport ships at half price. Their unique unit Khandayat is multi-talented trained from the Paika Akhadas. Trained at castle, he can ride into battle on horses able to switch between sword and bow and continuing the fight on foot if felled. Researching Ghumura Chhau allows them to train foot unit Khandayats at Barracks. And their second unique unit Prahari comes with a Khond Battle Axe charging into massed units dealing trample damage though it is fragile in terms of health and can be shooten out afar by archers, used carefully they can be very fruitful. Researching Ga ja pati Emperors lets them be trully the lord of Elephants by making their gold cost replaced with wood. Though they are unable to research their elite versions so they will need their numbers for advantage.
Characteristics
Unique Units
Khandayat = Multirole Unit trained at Castle, can switch between melee cavalry (phadikara), ranged cavalry (dhanuki) and after felling becomes melee infantry (dhenkiya), ranged infantry (banua).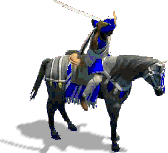 Prahari = Cavalry unit with low HP and high trample attack, trained at Stable
Unique Technologies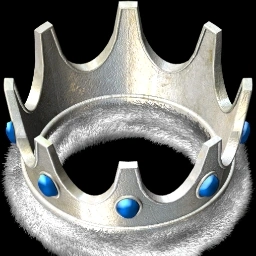 Ghumura Chhau = Allows the creation of Khandayat Infantrymen at Barracks.
Ga ja pati Emperors = Elephant units cost wood in place of gold.
Civilization bonuses
Start with a Gold and Stone mine near Town Center
Farms produce infinite food
Trade Cogs can attack like Galleys
In Imperial Age your Dock comes with all techs free to research
Team bonus
Archer Units and Buildings +0.5 range
In-game dialogue language
Kalingan Units speak Odia
Wonder