Hey, played a game on 'unknown' and found the Lenape as a settlement.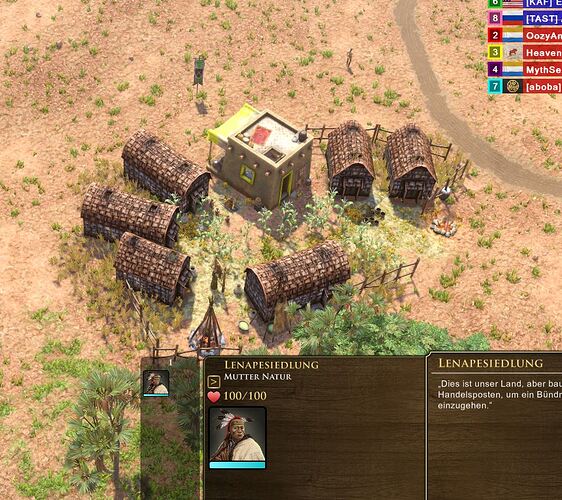 as you can see, they use atm the same icons as the cherokee, but the tech descriptions are different!
also their special unit has an icon and its already translated into german, so it seems pretty far in deveolpement. the unit has a loaded ability "war cry" and its a musketeer type.
dont know, if someone found the lenape yet/a dev announced them yet/…
maybe other natives can be found in the unknown…