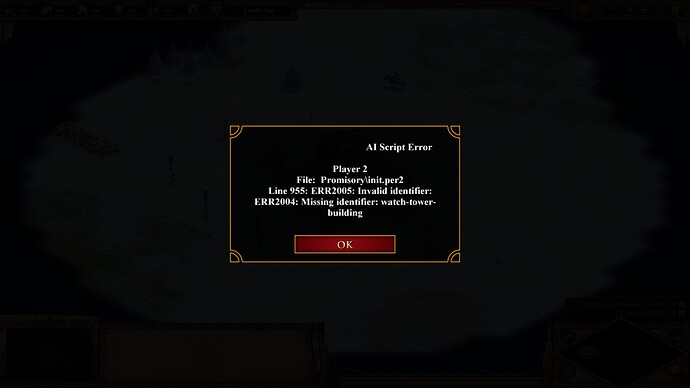 This error has been about three months since the one year anniversary patch in November.
I can't play any single skirmish against the A.I. due to this.
Strange enough, only a few people have the same issue as me.
What's this? How can I fix it?
My PC is Windows 10, 64bit. The game is on Steam.