There is a new feature in 7694700, Numbers are printed at each locations of a shifted command. This can be useful, but is has some drawbacks:
The same font/size/color is used as in command groups. Groups and shifted commands are indistinguishable.
It creates a mess under the tc.
Numbers are not close to a shifted unit, the shifted unit is hard to indentify.
If a shifted unit, e.g. a sheep, is moved, the number will not move.
E.g. in this picture, the number 2 is assigned to the sheep under the tc, but it's closer to the sheep standing next to the tc.
Note that i use slightly bigger control group numbers, because i use 1440p.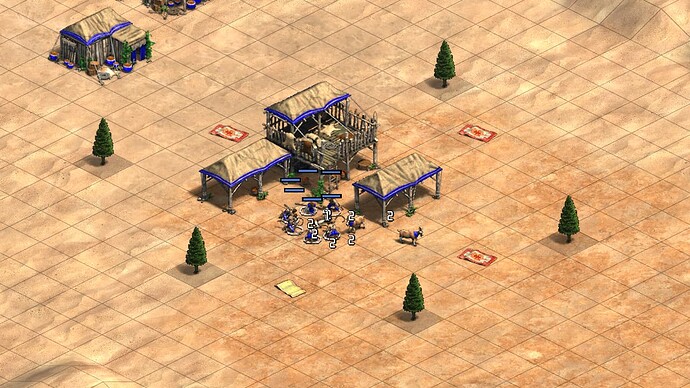 What are your thoughts?