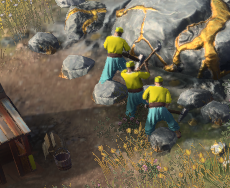 Am i blind or are they brown-black.
Ottoman units looks more like Indian than Turks .
I just checked, the skin is correct.
Everyone had valid ID, although I am a little suspicious since they were speaking old english.
But I assure you, this is the correct skin.
because its PUP so as far as i know they put english audio on purpose.
thanks for verifying since zoom is restricted they're look like darker to me i guess
Ottomans were a vast empire there were many people inside it. Some of them weren't Turkic in origin. There were many dark skinned people inside their empire . I found it %100 appropriate.
But in game its around 990-1500 . Dark skinned people come to Ottoman after Conquest of Egypt (1517) and logical thing is making unit on based nation otherwise for example France and England had colonies everywhere they had dark skinned people inside their kingdom/empire as well.
I just saw a picture depicting Turks conquering Constantinapolis 29th May 1453…In that picture you can see dark skinned warrior in ranks of Turkish army …11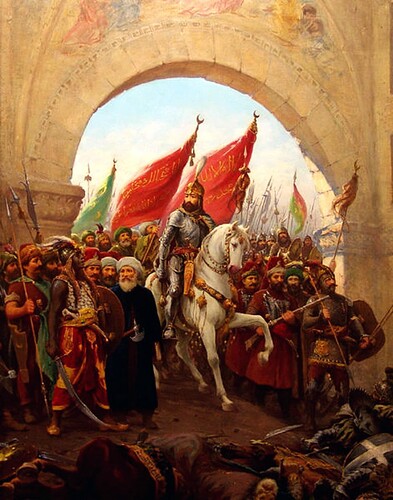 Please stop thin kind of ''going nowhere'' arguments.
They did take a whole lot of slaves from Sudan so I wouldn't say it's wrong.
That picture drow by Fausto Zonaro around 450 years after conquest. I just wanted to point out stuff that i found uncorrect to give feedback.
I've pointed out in another thread that the new civs have varying degrees of skin shades. If you zoom in and pay attention to them, they all spawn with lighter or darker skin tones. Similar to what Total War did with randomizing shields and faces.
It's good attention to detail, more accurate and realistic and the kind of polish I expected from launch.
i didnt really pay attention to any of them actually just saw this without focusing on them. Skin color is far less important issues and when u pointed out like that yea its not even important i guess since its not drastically wrong. and even Eighton checked color id's and told that its okay
How can i close this threat?
You can actually see it in that screenshot you posted. Look at the exposed necks of the middle and bottom villagers.
You can tag a mod and they can close it for you.
No prob—I appreciate you all policing yourselves. It's very nice

. Hope everyone is having fun with PUP!