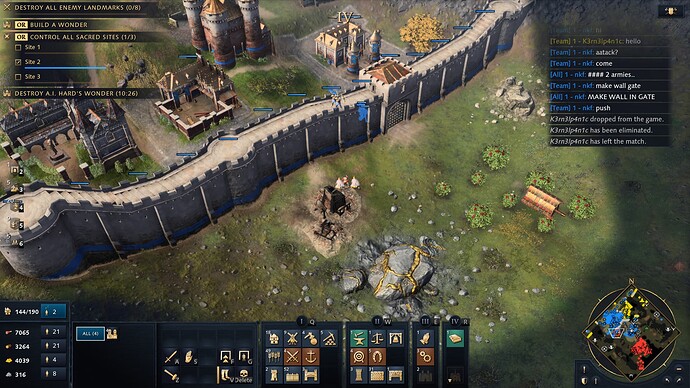 Will there be any help (automatic BOT player) for players who are left alone in the game?
Whether it's a bot game or PVP, there are people who leave without saying a word after 30-40 minutes of play. You are then completely alone.
I just played a game where we played the BOT hard level. 30 minutes of building the economy,
after which the player leaves without saying a word and I remains alone. All his army / economy becomes "white" and I have to play alone. Because someone goes out, we are punished for nothing.
To sum up.
What about penalties for outgoing players?
If nothing, at least will the remaining player receive an ally's bot to a moderate degree?