This is a very good comparison, because Georgian and Briton Keeps are functionally identical in stats and upgrades, save for the Georgian ones having piercing arrows dealing full damage to every unit hit. They both have +2 attack, and both have Arrowslits, Masonry, and Architecture. This makes the comparison very natural, as the only advantage the Georgians have over the Britons is piercing arrows. And boy, what an advantage that is!
I tested both against the same clumped-up group of Mayan archers, who were allowed to fire back. These are the results for both:
Georgians: Beat the archers in 1:37, with 75% HP remaining.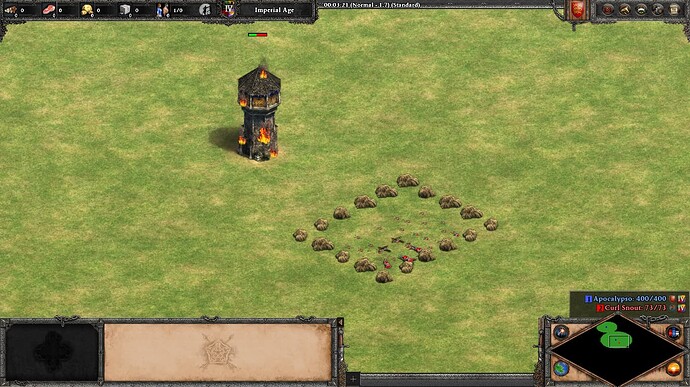 Britons: Beat the archers in 3:21, with ~40% HP remaining.
The disparity is obvious. Svan Towers is OP. Remove the +2 attack for towers, as the piercing arrows are enough to make a big difference.