African javelin rider is a monster unit with unreasonable hitpoint and melee attack, even age 2 Dutch skirmisher can't beat it in 1v1 combat.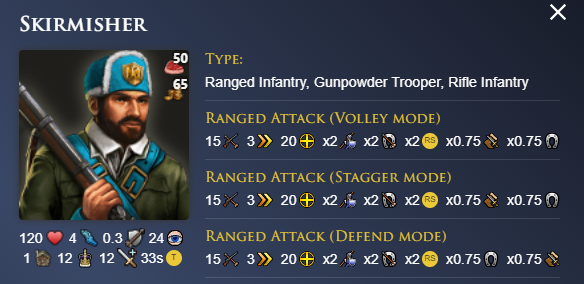 Skirmisher needs 10 shots to kill a javelin rider in 30 seconds, while javelin rider only needs 18 shots in 27 seconds, and the situation gets even worse in melee combat.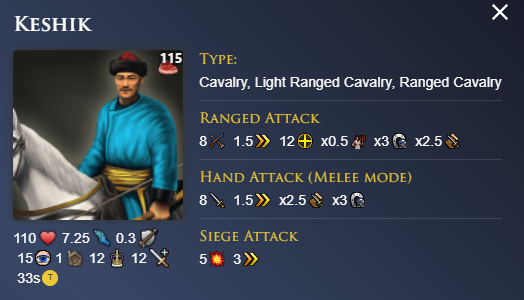 Compared with cavalry archer and keshik, we know that the melee attack of javelin rider is insane (same value with ranged attack and get 4.5x against hand cavalry, double buffed).
Here is my recommended nerfs: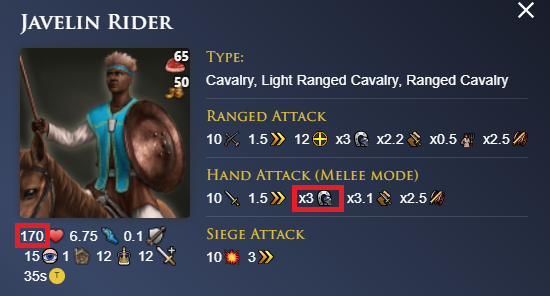 Since villager second cost of javelin rider is higher than keshik by 17% (50coin/0.6+65food/0.84)÷(115 food/0.84), javelin rider could be 20% stronger than keshik. The reasonable hitpoint of javelin rider by considering their range resistance is 110/0.7x1.2x0.9≈170 hp.