GAME INFORMATION
These details are CRITICAL; DO NOT skip them or your issue may not be reviewed.
GAME BUILD

#:

100.12.39346.0
GAME PLATFORM: Steam
OPERATING SYSTEM: Windows 10
ISSUE EXPERIENCED
DESCRIBE THE ISSUE IN DETAIL (below). LIMIT TO ONE BUG PER THREAD.
There is very poor contrast between units and terrain on the African maps. The maps also seem to have a weird glow as if things are kinda foggy. See image below.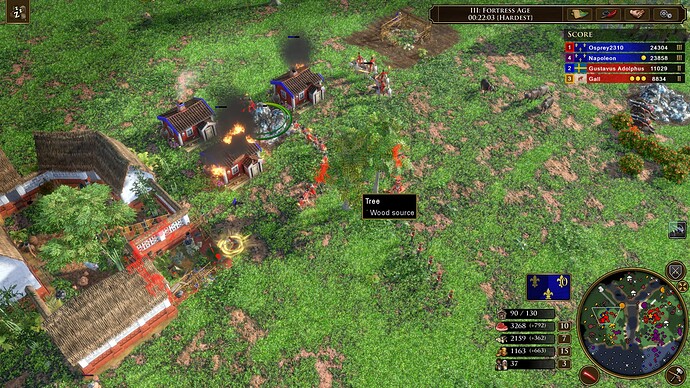 I attach a screenshot here of a game played on the Niger Delta map. As you can see, the skirmishers on the bottom right of the map (near the resource panel) are barely distinguishable from the grassy ground.
Here is another picture: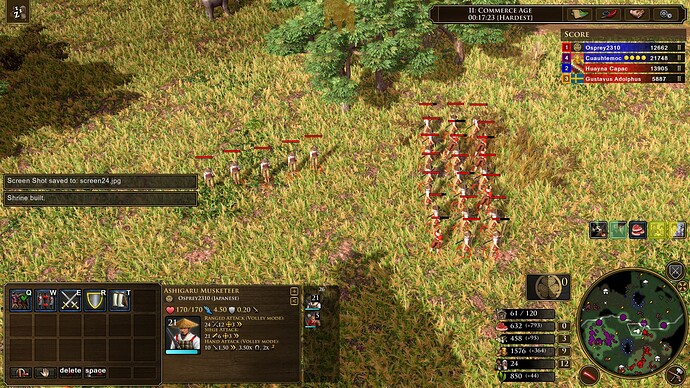 The Ashigaru look hidden.
This issue is true in most new maps - the units are not crisp enough and don't stand out.
FREQUENCY OF ISSUE
How often does the issue occur? CHOSE ONE; DELETE THE REST!
100% of the time / matches I play (ALWAYS)
REPRODUCTION STEPS
List CLEAR and DETAILED STEPS we can take to reproduce the issue ourselves… Be descriptive!
Here's the steps to reproduce the issue:
Play matches on the African maps
EXPECTED RESULT
What was SUPPOSED to happen if the bug you encountered were not present?
The units should be distinguishable from the terrain.