GAME INFORMATION

These details are CRITICAL; DO NOT skip them or your issue may not be reviewed.
GAME BUILD

#:

15.30007
GAME PLATFORM: Steam
OPERATING SYSTEM: Windows 10
ISSUE EXPERIENCED

DESCRIBE THE ISSUE IN DETAIL (below). LIMIT TO ONE BUG PER THREAD.
Queens Rangers (and possibly Rangers card) won't update Siege Archery to Ranger combat, but Rangers do get the bonus of Ranger combat, also the Longbow shipments don't get updated but they ship rangers.
FREQUENCY OF ISSUE

How often does the issue occur? CHOSE ONE; DELETE THE REST!
100% of the time / matches I play (ALWAYS)
IMAGE

ALWAYS attach a PICTURE (.jpg, .png, .gif) or VIDEO (.mp4, YouTube link) that highlights the problem.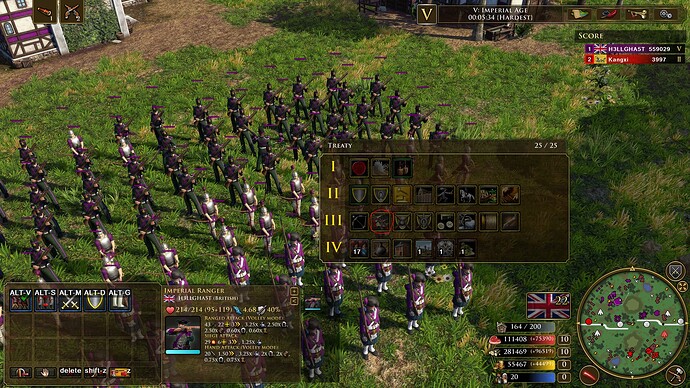 without the combat card Rangers max out at 200 HP like Longbows do
GAME FILES (SAVE / RECORDING)

Attach a SAVE GAME (.aoe3Ysav) or GAME RECORDING (.aoe3Yrec) of the match where you encountered the issue. Link it below if using an external file service.