For God sake, all we want is able to use "ONE" key to make buildings.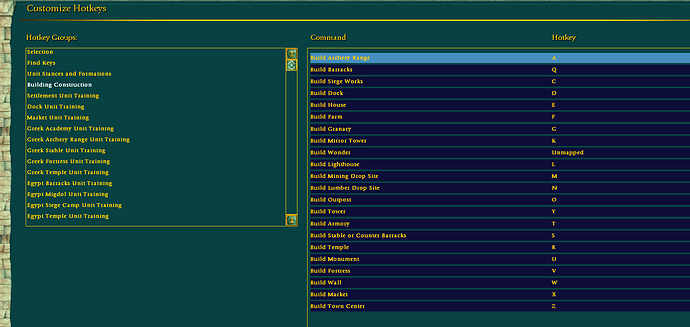 (AOM building hotkey)
Not this dumb system you need "TWO" key. It is a massive problem for other rts players to play aoe4, and some not playing/quit because of this
This is massive disappointment as we been waiting this for a very long time.
I am angry and disappointed about this…
Update: Some of my friends spent an hr to change thier keys, only to notice new keys DON'T work with shift and useless to change them.
Update:
Let me explain how bad the aoe4 hotkey system is
Age Of Mythology building hotkeys - YouTube
AOM you can switch between building very quick, even if you want to build stable but mis-click barracks, you only need one key to fix it.
AOE4 building hotkeys … - YouTube
AOE4, want to build stable but mis-click barracks? q + s +esc +esc + w +s… that's 6 keys , and good luck not to mis-click again or too many esc bring you to the menu. It is just unnatural for the aoe4 hotkey system.