We have seen maps in tournaments on boulder bay where someone had literally no deep sea fish at his side. We also see happening the same on Nagari where corner spawns might have 1 deep sea fish and the other may have 4.
I present to you my last 2on2 game with a friend.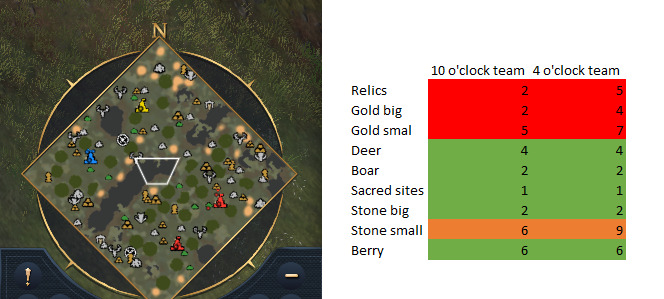 So its nice it spawns resources and then shifts the mountain through it completely unevenly. From the looks of it, we also hadd less square meter. This can't be the intention of RNG.