We took all the sacred sites with 22 seconds to spare, however the game finished with a wonder win.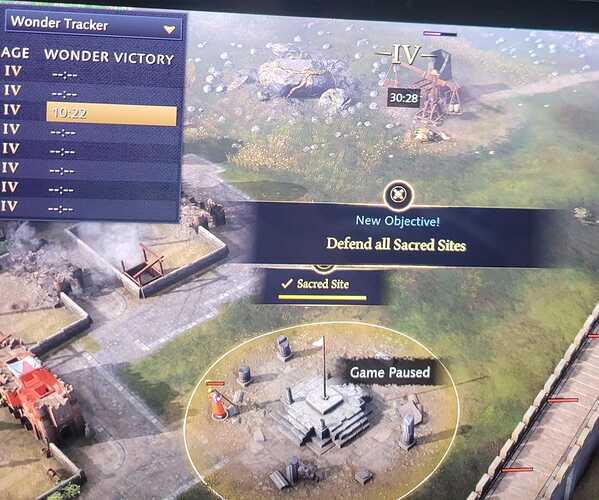 I checked the replay and none of the sacred sites were lost, that was my first thought.
I noticed that the player Kraken had a strange view follow in the replay, he was looking at the opponents side for the first 30 minutes of the game. He might be using a hack. I checked his previous games and the same thing happens too. I checked his team mates and most of them had the same strange view follow. I don't know if that is a bug with the view follow or they were hacking.
My account is awadiaoe and the game replay is the Hill and Dale map on the 13th of November.