GAME INFORMATION

These details are CRITICAL; DO NOT skip them or your issue may not be reviewed.
GAME BUILD

#:

101.101.61951.08647032
GAME PLATFORM: Steam
OPERATING SYSTEM: Windows 10
ISSUE EXPERIENCED

DESCRIBE THE ISSUE IN DETAIL (below). LIMIT TO ONE BUG PER THREAD.
I've tested several "Attributes" ─of effect "Modify Attribute"─ what added on this DLC update. Then I found that "Projectile Hit Mode" and "Projectile Vanish Mode" didn't work.
FREQUENCY OF ISSUE

How often does the issue occur? CHOSE ONE; DELETE THE REST!
Everytime when I test or play scenario.
REPRODUCTION STEPS

List CLEAR and DETAILED STEPS we can take to reproduce the issue ourselves… Be descriptive!
Add effects what modifying 2p's HC accuracy / attack dispersion / projectile ID and changing 2p's 676 projectile arc / projectile hit mode / projectile vanish mode.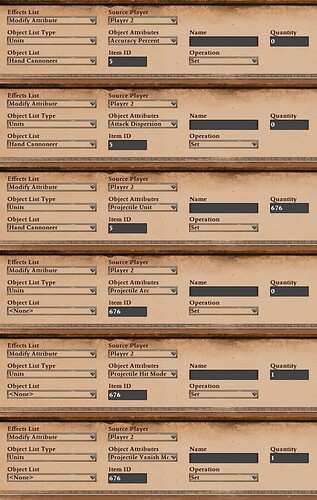 Test or Play the Scenario.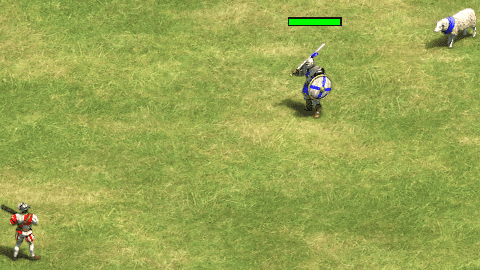 And the result is this. 676 can't penetrate Condottiero! Sheep is totally safe!
※ And also I tested with Heavy Scorpion's Projectile. For making projectile unable to penetrate this time.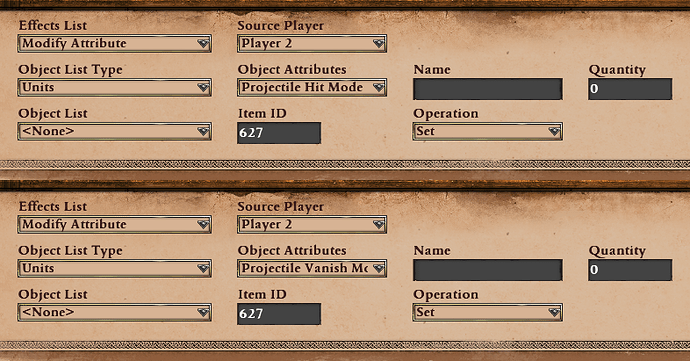 It didn't work too.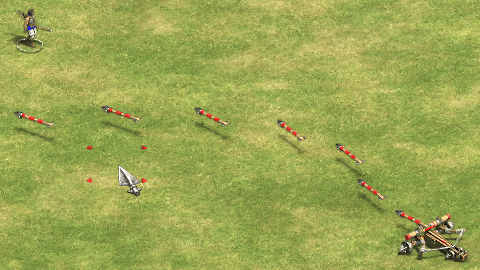 EXPECTED RESULT

What was SUPPOSED to happen if the bug you encountered were not present?
People who make custom scenario can control projectile penetrability for making more things about Micros.
IMAGE

ALWAYS attach a PICTURE (.jpg, .png, .gif) or VIDEO (.mp4, YouTube link) that highlights the problem.
Yes, I did.