GAME INFORMATION
GAME BUILD

#:

101.101.44725.0 6115729
GAME PLATFORM: Steam
OPERATING SYSTEM: Windows 10
ISSUE EXPERIENCED
DESCRIBE THE ISSUE IN DETAIL (below). LIMIT TO ONE BUG PER THREAD.
FREQUENCY OF ISSUE
100% of the time / matches I play (ALWAYS)
REPRODUCTION STEPS
List CLEAR and DETAILED STEPS we can take to reproduce the issue ourselves… Be descriptive!
Here's the steps to reproduce the issue:
input "catzor" in chat box
obtain a Sharkatzor
control the Sharkatzor to shot targets
EXPECTED RESULT
What was SUPPOSED to happen if the bug you encountered were not present?
The Sharkatzor will miss most of the shots, even shots that aiming at fixed targets like buildings will still miss. Most of the shots hitted a point between Sharkatzor and the target.
IMAGE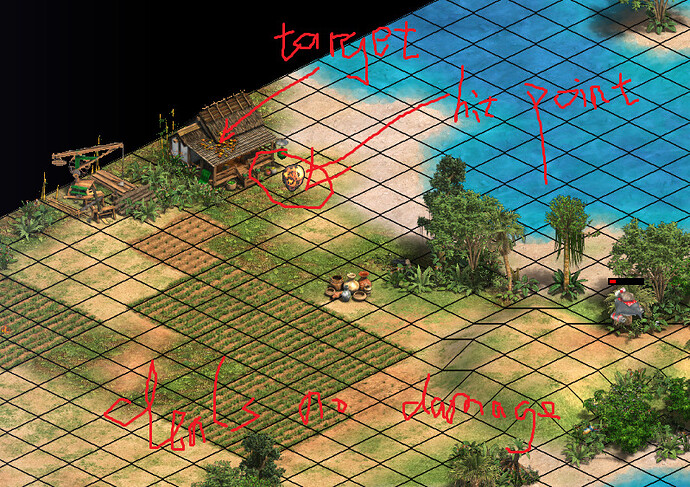 GAME FILES (SAVE / RECORDING)
Attach a SAVE GAME (.aoe2spgame) or GAME RECORDING (.aoe2record) of the match where you encountered the issue. Link it below if using an external file service.
*https://www.dropbox.com/s/p0vmwis6xavd5nx/rec.aoe2record?dl=0