Game Version: Age Of Empires II Definitive Edition
Build: 101.102.12638.0 (

#78174

) 10714595
**Platform: Steam
**Operating System: Linux
Gamertag: replaceme
Issue:
When I start a rated game or any type of online game, my game is unexpectedly ended.
Reproduction Steps:
Here's how to reproduce the problem:
Start the game
I select the type of online game I want to play.
I select my race
Starts the game, manages to create a couple of houses and the crashes and throws the error.
ATTACHMENTS:

(ATTACH A SCREENSHOT IF YOU ARE ABLE!)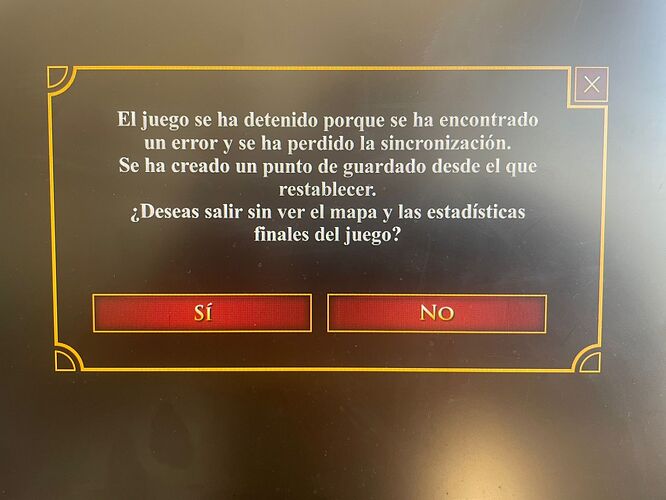 (BONUS: ATTACH A VIDEO OF THE PROBLEM HAPPENING)


(ATTACH YOUR DXDIAG IF YOU ARE ENCOUNTERING A TECHNICAL ISSUE)


(ATTACH ANY CRASH/GAME LOGS [IF RELEVANT])